Murals, Portraits, Paintings, Cyanotypes...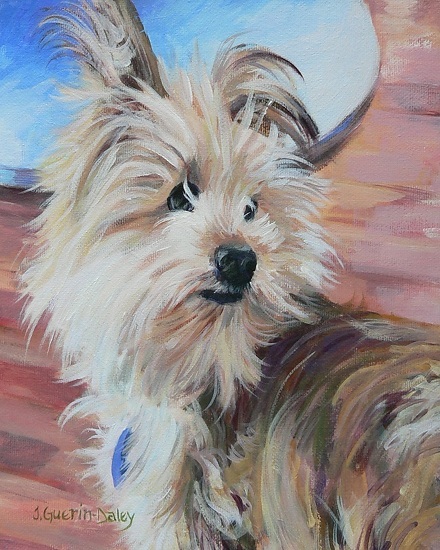 Welcome to Jeanne Guerin-Daley Fine Art!

I am a Philadelphia area artist who creates art in several facets: mural painting, acrylic canvas paintings, cyanotypes, pastels, colored pencil, and mixed media. I also teach beginner acrylic painting workshops at 2 Michaels stors. Come paint with me!
Click on the "Artwork" link to view my art. Feel free to contact me if you have any questions about the art that you'd like answered.
I appreciate your taking the time to view my artwork. Enjoy the color.
Image: "MarjieQ's Dog" 2012 by Jeanne Guerin-Daley ~ 10x8" Acrylic on Canvas. (NFS)

HOW TO CONTACT ME:

By Mail: PO Box 1548 , Havertown, Pa 19083
By Phone: 610-804-2888
Or by email:

Just click on the "Contact Jeanne" link (above, to the left of the main picture)
Click here to visit Jeanne's blog!
Thanks for stopping by.
All images copyrighted by the artist.
All Rights Reserved.